What is Colonic Hydrothrapy / Irrigation?
Colonic irrigation involves the introduction of purified warm water, which flows slowly into the colon, under low pressure, via a small tube. When the colon is filled the water flows out through a larger tube, bringing with it any loose debris. This is done a number of times during a treatment, the result is a gentle flushing of the colon and loosening of old fecal debris. The treatment is not painful or uncomfortable.
It was first recorded around 1500BC in Egypt,on Ebers Papyrus. Colonic irrigation is more effective than enemas, as the whole colon gets treated.
Why do a Colon cleanse?
Colonic Irrigation is more effective than enemas as the whole Colon gets treated as apposed to a third of the colon.
Before Colon cleanse
UNHEALTHY COLON
After Colon cleanse
HEALTHY COLON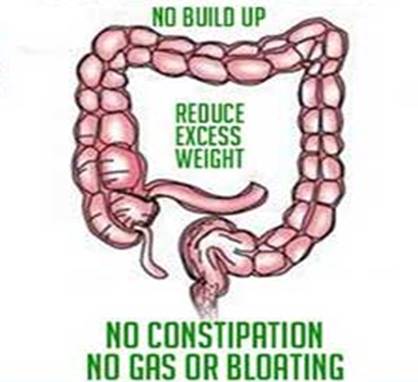 OUR EXPERT THERAPIST
ROSALBA OATEN
Colonic Hydrotherapist, Rosalba Oaten, did her training in the UK, was taught by Dr. M. Siewert who founded the Colonic International Association in 1987.